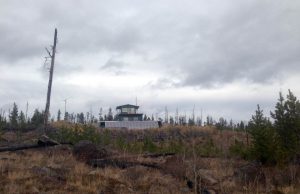 Another day, another 50 boxes to unpack…okay, maybe not 50 but I do hope I am getting to the end of all these infernal boxes! I thought I would move downstairs today because Luke needed help finding some stuff and help getting his desk set up. He goes back to work on Thursday!! Well, I was still stuck in the kitchen today!!! Really? Still? Yes, still in the kitchen but I must say, it is starting to look like my kitchen and that's something! In fact, it is feeling so much like my own kitchen that I actually cooked and baked today!
So here's the thing about using my kitchen. If the sun is shining, go for it and use any appliance you want! If the sun is not shining, best be careful what gadget you use! It was overcast today so I couldn't use a lot of electrical stuff. Coffee! We have decided we may need to invest in a different coffee maker-one that does not need to have the element on to keep the coffee warm; when it was in use this morn it substantially increased out power consumption. We used to have a coffee maker with a thermal carafe, guess that is what we will be looking for. We have also decided that the toaster here is an oldie and there are prolly more energy efficient ones out there.
There was quite a bit of a breeze happening today so the wind turbine boosted our power generation. And then the sun came out in the early arvo. With everything going good I was able to take out the Slow Cooker and get a meal going for this evening. Yay! Good thing too because come 4pm I was in no shape to cook a meal; way too tired from all that unpacking!  The sun was shining brightly though so I decided to make some Corn Bread – well, Corn Bread Muffins because I was free to use the hot water on account of the combined power efforts of the wind turbine and the gorgeous sunshine!
I did take a lil break from unpacking today to go and burn some of our card board boxes, the most notable one being the box from my original iMac. That box has been to Australia and back, TWICE! Was I sad to see it go? Yea, a lil bit but I have a flash new iMac box that I can cling to now!
Whilst outside I wandered down to my future orchard and what do you know? My feet just kept walking! Bear, Sam and I did a lil route that took us close down to the field then back up to our disastrous driveway and home. While we were down by the field, Bear and Sam got a lil ahead of me when I stopped to take a photo. I was pretty focused on what I was doing and all of sudden a bush chicken burst out of the bush right in front of me! I screamed!!!!  And that set Bear and Sam off….seems they were tracking a whole flock of the darn birds! My screech set the dogs and the birds off! It was chaos. Anyway, I lived to tell the tale. Continuing on up the driveway is the turn off to the boathouse; both Sam and Bear were keen to go down there too but I still, you know, had more unpacking to do.
And now, my dear friends, it is 7:30pm and it is pitch dark outside so I best get off this power hungry iMac! Good night.